he
/
him
any
/
all
i'd be making comics if the world hadn't nerfed my brain >:V
✨ Let there be Music!!! ✨
text_snippet
Hi-hi!!
Ellteo * 25 * Nb Transmasc * Sheezy Discord Mod
Hi!! I'm Ellteo, I'm a mostly self taught artist that loves all things horror, cryptids, monsters, and romance!!! All of my oc content revolves around that stuff :]
My ocs are like if you took x files and men in black and buzzfeed unsolved and mashed it all together!!!!
I'm very friendly so don't hesitate to contact me if needed - I'm also one of the server moderators for the sheezy discord, so if you have questions I may be able to answer them!
MY WIFE IS @Missaroo !!! He owns Ellis (mr agent on the left) and I love him :]
---












💕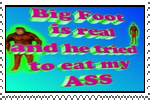 💕
| | |
| --- | --- |
| Joined | 5:58pm, Monday 11th October 2021 |
| Last Online | 3:56pm, Friday 26th November 2021 |
| Pronoun(s) | he/him, any/all |
| | |
| --- | --- |
| Profile Views | 2,134 |
| Artworks | 1 |
| Journal Entries | 12 |
| Comments | 208 |
| Liked Artworks | 822 |
@Ellteo's Journal
view_list
feed
Commissions Open! (Help me help a friend!!)
by
star_border
@Ellteo
Hey folks!!
I'm reopening commissions a little early because a friend of mine is currently struggling with finances and I'd like to help in any way I can 😭 He barely has enough money for rent, let alone food, so any help I can provide this way will be awesome!
You can find everything you need to know about my commissions on my Carrd!
You can view the examples there, but also take a peek through my gallery here for more less official examples.
There's a lot I'm willing to draw so feel free to message me on discord about what I can/can't/won't draw! 😳
My discord issss wormie#5928 if you have any questions or are interested!
feed
Raffle Winners!
by
star_border
@Ellteo
Sorry for the wait on this, been busy lately lmao
But here are the raffle winners!!!
In 3rd place is.... star_border@ScourgeMangaStudios !! You get one fun sketchy headshot of an oc of your choice!
In 2nd place is... @CobaltBluu6 !! You get x2 sketchy headshots of an oc(s) of your choice!
And in first (drumroll pls) is.....
/././././././././././././ [ tappa tappa tappa ]
@borxoii !! You get a funky colored n lined chibi of one of your characters!!
Thanks for everyone who participated!! It was fun hosting somethin' like this :] The follower count was mostly just an excuse to do this KFHGSLDKJFG Next time I'll just be like. HEY ITS WEDNESDAY raffle time 😏
If you're a winner winner chicken dinner feel free to HMU on Discord with character refs!! my @ isssssss wormie#5928
:]c Again thanks for participating and congrats to the winners!! I'm excited to draw for ya !!
feedheadset
OC Playlist Meme!
by
star_border
@Ellteo
I wanted to make a meme and I'm obsessed w/ making oc playlists so I thought it'd be fun to have an oc song/playlist meme :]c

The objective is to build a playlist of songs that fit or represent your oc in some way! You're welcome to use music you already know, or go looking for lyrics/songs that fit.
Introduce your OC ( Introduce and share a song that you consider to be your ocs "theme" song ) (add an image if possible so we know who they are/look like!)
If your OC has/had a (or multiple) partner(s), add a song that represents their dynamic!
What is a song that fits your oc symbolically? Or whose lyrics are so profoundly fitting that you can't help but add it to their playlist?
This is the bulk of the playlist;

Story Prologue
Main arc
Climax
Resolution
Epilogue

Add a bonus you couldn't add anywhere else here, if you want!
Take a quote from the most fitting song in the playlist and make that the title of the playlist.
Share your completed playlist for others to listen to, if possible
Tag 3 people if you can/want!
I'm gonna fill mine out below as an example :] Full disclosure this is a playlist that already existed, but I did reorganize and format things in the same way - it has bonus songs at the bottom tho and a name + description already!
---
1. Lemon Demon - Soft Fuzzy Man
2. Location - Freelance Whales
3. Body Terror Song - AJJ
4. In the Woods Somewhere - Hozier
Dream State - Son Lux
Still Dreaming - Sadface
Still Life - Sitcom
Today Today - Jack Stauber's Micropop
5. Six Forty Seven - Instupendo
6. I have a naming format for my playlists so I'm not gonna rename it sorry not sorry </3
I taaaag.... contact_support@imorb , star_border@willowbone , and YOU 👉